YES! It is that time of the year! 2018 Super Bowl Sunday is here. Tune in this Sunday, February 4th for the Eagles vs. Patriots and when you need the perfect Instagram caption for your best tailgating and celebrating moments – we've got you covered!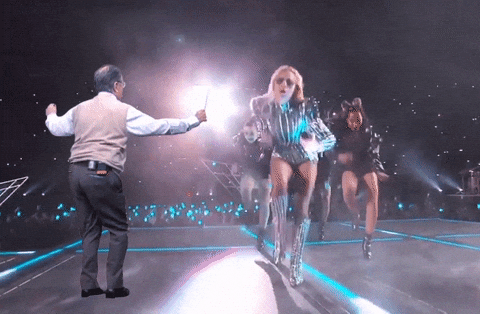 It doesn't matter if you only tune into the Super Bowl for the half-million-dollars worth of commercials or the halftime show, or simply just want to hang out with friends and families, we have all of the super bowl related captions you need.
Philadelphia Eagles Captions
Fly Eagles Fly.

Best fans in the game
It's underdog szn
I would trust Foles as my babysitter.
E.A.G.L.E.S, EAGLES!
Making Rocky proud this weekend.
Ain't no fan like a birds fan.
We fly high, no lie, you know this – footballin!
Go Birds.
The birds have flown the nest.
We on that road to victory.
They don't call it Wentzylvania for no reason.
City of Brotherly Beers
Eagles nation

Be as one. Rise as one. Fly as one.

We are loud. We are proud. We are Eagles.

No one believes in us, but us.
Hit em low, hit em high, hit em everywhere – go Birds

"We're from Philadelphia and we fight." – Chip Kelly

BIRD is the word
How many verses in the bible are about Eagles and Patriots? Eagles: 33 Patriots: 0
Win or lose, at least I'm not a Patriots fan.
Deflators gonna deflate.
Cash me at xfinity live.
After this, we're getting cheesesteaks
New England Patriots Captions
Do your job.

It's okay if you don't like my team. Not everyone has good taste.

Sundays are for coffee and Patriots.

In Tom We Trust.

Sunday without the Patriots is boring.

Rings don't lie.
Going to need a second hand for all the rings this year.

"You wanna know which ring is my favorite? The next one." — Tom Brady

Here come the haters.
Here we go, again.
In a way, just being in the Super Bowl is a home-field advantage.
What's the most annoying sound in the world? Eagles fans.
New England versus Everyone
We're back – Go Pats!
Wating for them to pan the camera to Giselle.
Tom is the G.O.A.T
Hate us cause they ain't us
Belichick Is a Genius
Fun Super Bowl Day Captions
Here for the hoopla, stay for the snacks.
Nothing I can see but Justin when he's dance, dance, dancin'
The Super Bowl – the day when all brands and advertisers compete for our greatest laughter.
Ah the commercials, bring on the commercials.
We want Beyonce, We want Beyonce
Bring on the talking baby commercials
Patiently waiting for Justin Timberlake to appear.
The nations most popular day on television.
Why do they pick the coldest locations for the Super Bowl?
When is the halftime show?
If Beyonce comes this year, can she turn up the heat instead of turning off the lights?
Clear eyes, full hearts, someone has to lose.

I get loud on game day.

All I need is football and my dog.

Sundays are for football.

Football and beer are why I am here.

Eat. Sleep. Football.

Let's make some noise!
It's ok if you don't like my team. Not everyone has good taste.

You're invited to pretend to like football with us this weekend.

You know, I come in for the chips.

What's today? Game Day!
Inspirational Captions
I came here to win.

All I do is win, win, win, no matter what.

Some wish for it, but we work for it.

Winners come and go, but legends last forever.

Believe or leave.
If not now, when?
Winners don't always win…They just never give up.
It is not how good you are. It is how good you want to be.
The pain you feel today will be the strength you feel tomorrow.
Theres always next year.
Check out more football Instagram captions!