Chelsea Handler is at it again, this time she's mocking Kim Kardashian.
If you've been active online in the last 24 hours you'll know what I'm talking about. Kim Kardashian attempting to #BreaktheInternet with her very well oiled bare backside when she posed for the cover for Paper Magazine.
Handler never misses a beat when it comes to making a remarkable joke. Her response? Providing a photo of her own bare butt, naturally.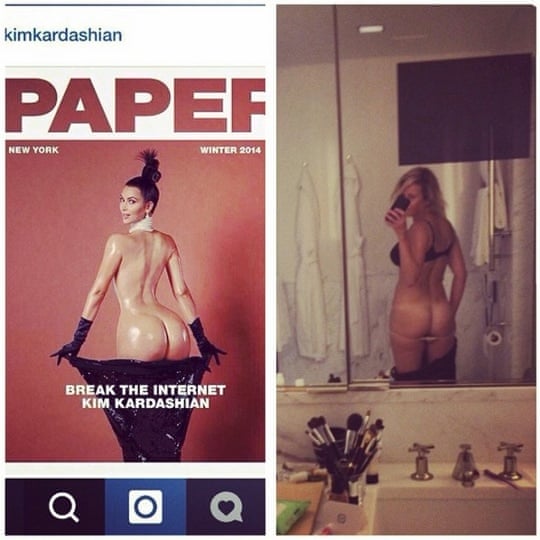 Handler compared derrieres with Kim on Instagram, writing in the caption, "Guess which one's real." Can you tell? One of them doesn't have the virtue of Photoshop and superior lighting on her side.
Handler challenged Instagram to take down her photo by writing "Your move, Instagram". Her last exposing photo, in which she exposed her breasts was taken down last month.
Handler also posted a photo on Instagram side-by-side with Kardashian's photo where she wrote the caption "it's ok to use nudity to sexualize yourself on your site, but not to make a joke? I'm just so confused."
The ball is in Instagram's court here, and perhaps it's safe to assume that Chelsea may have succeeded in this round? What do you think? Tell us in the comments!
via Mashable